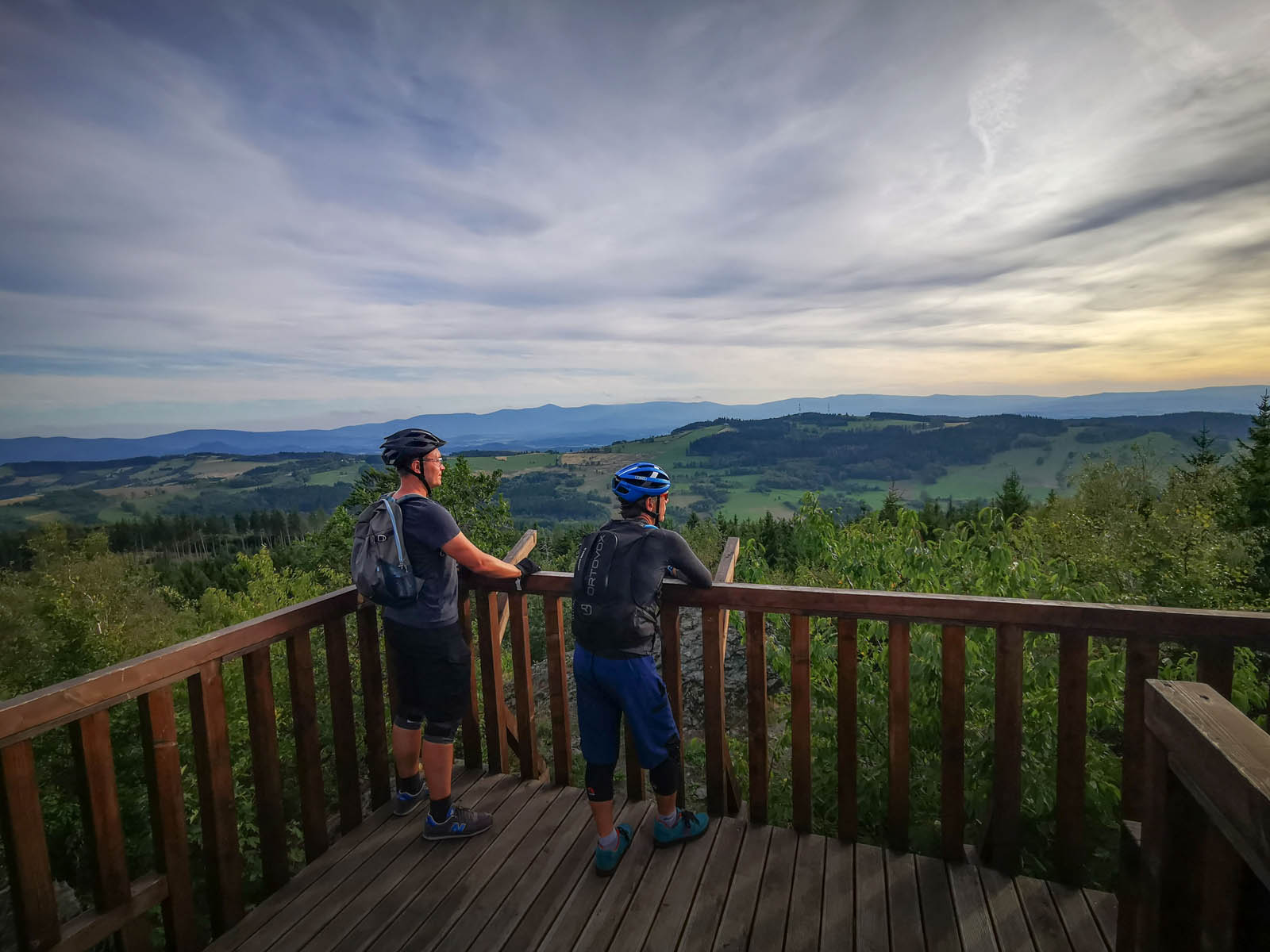 Kaczawa Foothills
The Kaczawa Mountains and Foothills, known as the Land of Extinct Volcanoes, is the northernmost fragment of the Western Sudetes. It primarily delights with nature and landscapes. Ostrzyca is the highest hill here - its characteristic silhouette, visible from many kilometers, is reminiscent of Japanese Fujiyama.
Kaczawa river valley
Other volcanic mountains are Wilcza Gora (Wolves Mountain), Czartowska Skala (Devil's Rock) and Grodziec. The monumental Wielislaw Organs a 20-meter red-stained rock wall with a pillar structure, reminiscent of organ pipes, deserve special attention. Two beautiful rivers – Kaczawa and Bobr – cross the Kaczawa region set in the valley famous for its unique flora protected in several nature reserves. The specific climate allows the development of thermophilic species and characteristic orchidaceous plants growing in a great abudance, which is unique in Poland. When visiting the Kaczawa Mountains and Foothills, it is worth seeing at least one of the many landscape parks in this area. We especially recommend the Chelmy Landscape Park with many volcanic hills, the Rudawa Landscape Park or the beautiful Bobr Valley.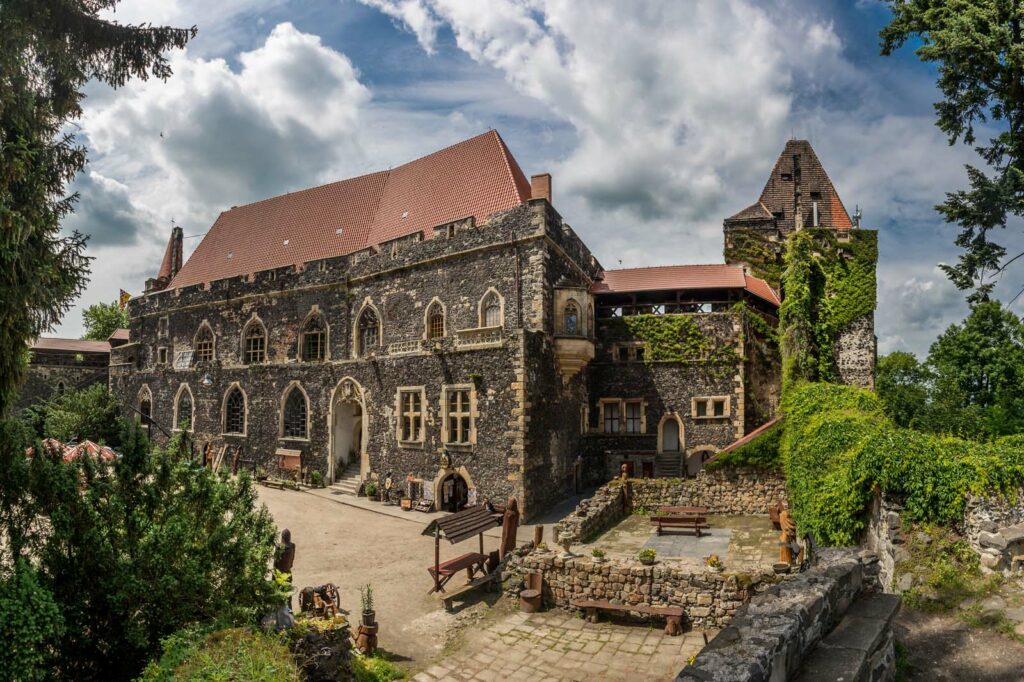 Medieval monuments
Architecture enthusiasts will be thrilled to see, among others, medieval monuments, including the world-famous wooden Church of Peace in Jawor built entirely without nails and the Romanesque-Gothic church of the Virgin Mary. The defensive complex in Grodziec with a castle, a moat and a spectacular courtyard is also very impressive. Another unusual architectural monument are the ruins of huge Bolkow castle with a tower that in a cross section has an unusual tear shape. Numerous knightly tournaments and an international gothic music festival take place in the castle every year. The whole Kaczawa region abounds in ruins of palaces, castles, towers and other buildings preserved to varying degrees. Tourists will find many hotels in the larger towns of the region – Zlotoryja, Jawor, Lwowek Slaski. There are also a lot of guesthouses and agritourism farms and – especially popular – accommodation in castles and palaces, for example in the palace in Brunow. More about the Kaczawa Mountains:
www.gorykaczawskie.pl